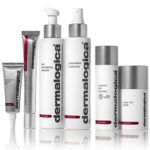 AGE Smart (Premature Aging Skin)
Duration: 55min.
Are the signs of aging becoming more prevalent on your skin? Give it a revitalizing power boost with this treatment designed to help firm, smooth, nourish, regenerate and energize while controlling the biochemical triggers that lead to skin aging.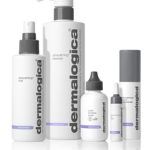 Environmental Control (Dry/ Sensitive Skin)
Duration: 55min.
Is your skin looking red and inflamed or feeling itchy? Settle in for our super-smoothing treatment that includes gentle cleansing, a calming masque and therapies that help instantly calm redness and reduce inflammation.
Medicated Clearing (Acnaic/Oily skin)
Duration: 55min.
It's the end of the line for adult acne with this powerful treatment that jump-starts acne clearing and helps prevent acne well beyond the treatment. For best results may be included with microdermabrasion, galvanic and high frequency treatments.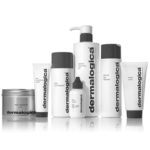 Dermalogica Treatment (Normal/Balanced Skin)
Duration: 55min.
Our skin treatments are fully inclusive to deliver your skin's best health, and involve a combination of a professional double cleanse, exfoliation, extractions (as needed), masque, toner and skin protection. Additional products/electrical modalities and therapies may be added to target the individual needs of your skin.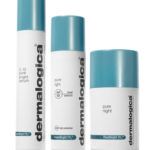 ChromaWhite TRx (Blemished Skin)
Duration: 55min.
Accelerate brightening, improve skin tone, enhance skin clarity and create a fresher, healthier appearance with this effective treatment. For best results may be included with, microdermabrasion or galvanic treatments.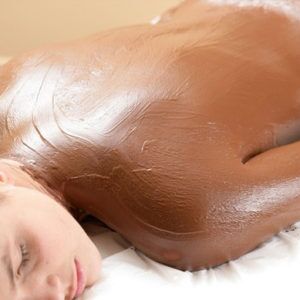 Back Treatment & Purification (Relaxation/Blemished Skin)
Duration: 45min.
De-Stress your muscles and cleanse the skin of impurities with this purifying and relaxing back treatment. A deeply-cleansing scrub sloughs off dead skin cells, readying skin for the removal of toxins. Your hardest parts to reach will be cleansed, polished, hydrated and refreshed! Most of all blemished free!!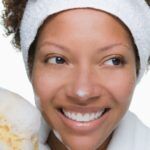 Lunch Time Facial (All Skin types/Exfoliating &Glow Treatment)
Duration: 30min.
A potent, quick results treatment that diminishes damaged & dead skin cells immediately. Improving overall skin tone with a natural glow!