Our strongest, fastest chemical peel. This unique three-acid approach provides deep exfoliation and resurfacing that is 100% personalized to you. Ideal for fine lines, wrinkles, uneven pigmentation or breakouts.
30 minutes / 60 minutes
Key Benefits:
Resurface skin | Smooth skin | Targets dark spots and hyperpigmentation |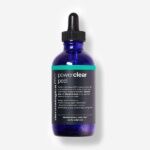 TREATMENT OPTION: ADULT ACNE
peel for break out prone skin
Salicylic Acid, Mandelic Acid and Malic Acid target blemishes, post-inflammatory hyperpigmentation and redness.
TREATMENT OPTION: UNEVEN SKIN TONE
peel to target pigmentation challenges
Lactic Acid complexed with Phytic Acid and Mucor Fungal Extract brightens and target hyperpigmentation (dark spots, sun damage, acne scars…)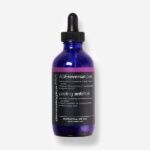 TREATMENT OPTION: SIGNS OF SKIN AGING
peel to smooth lines and wrinkles
Glycolic Acid reduces the appearance of hyperpigmentation while minimizing the appearance of fine lines and wrinkles.