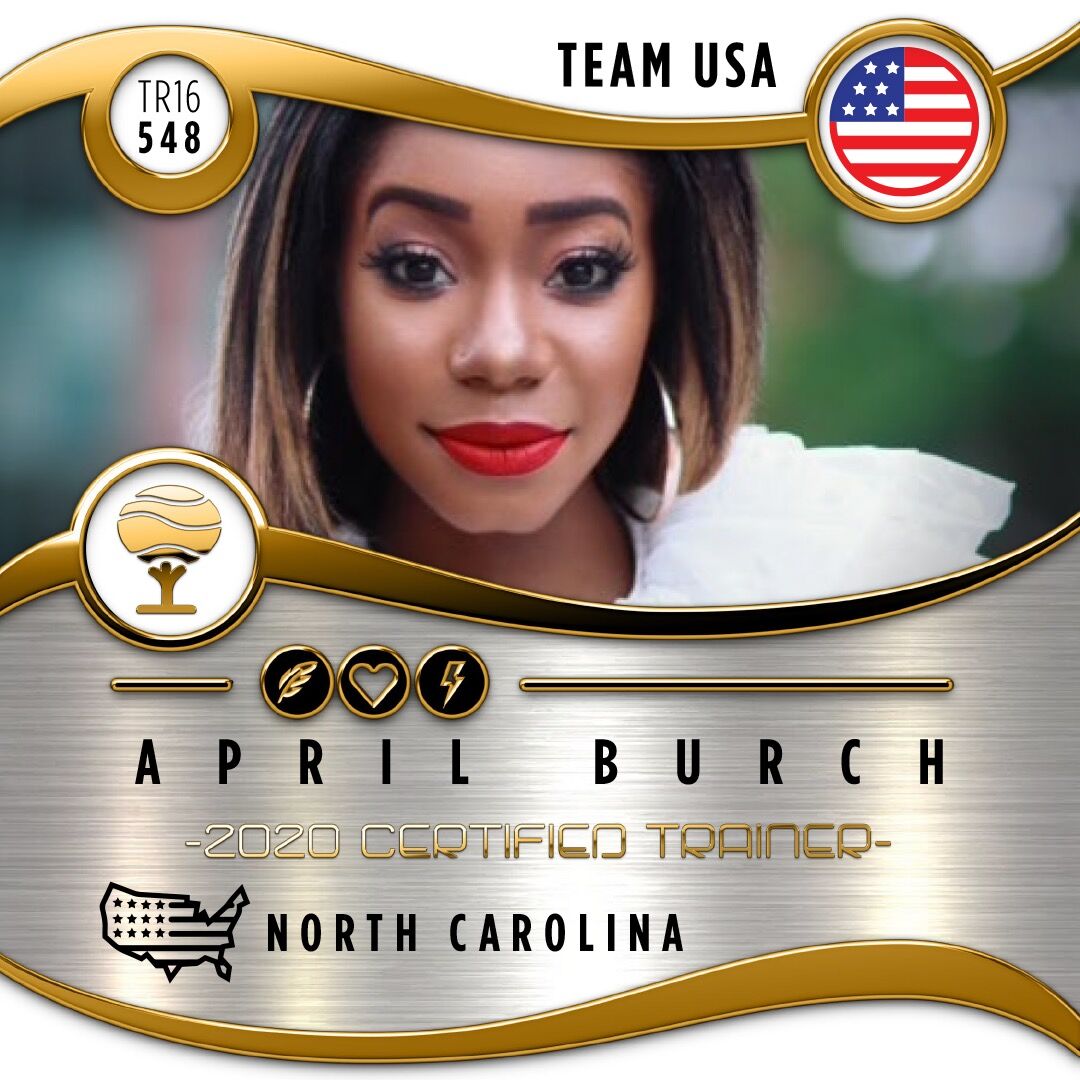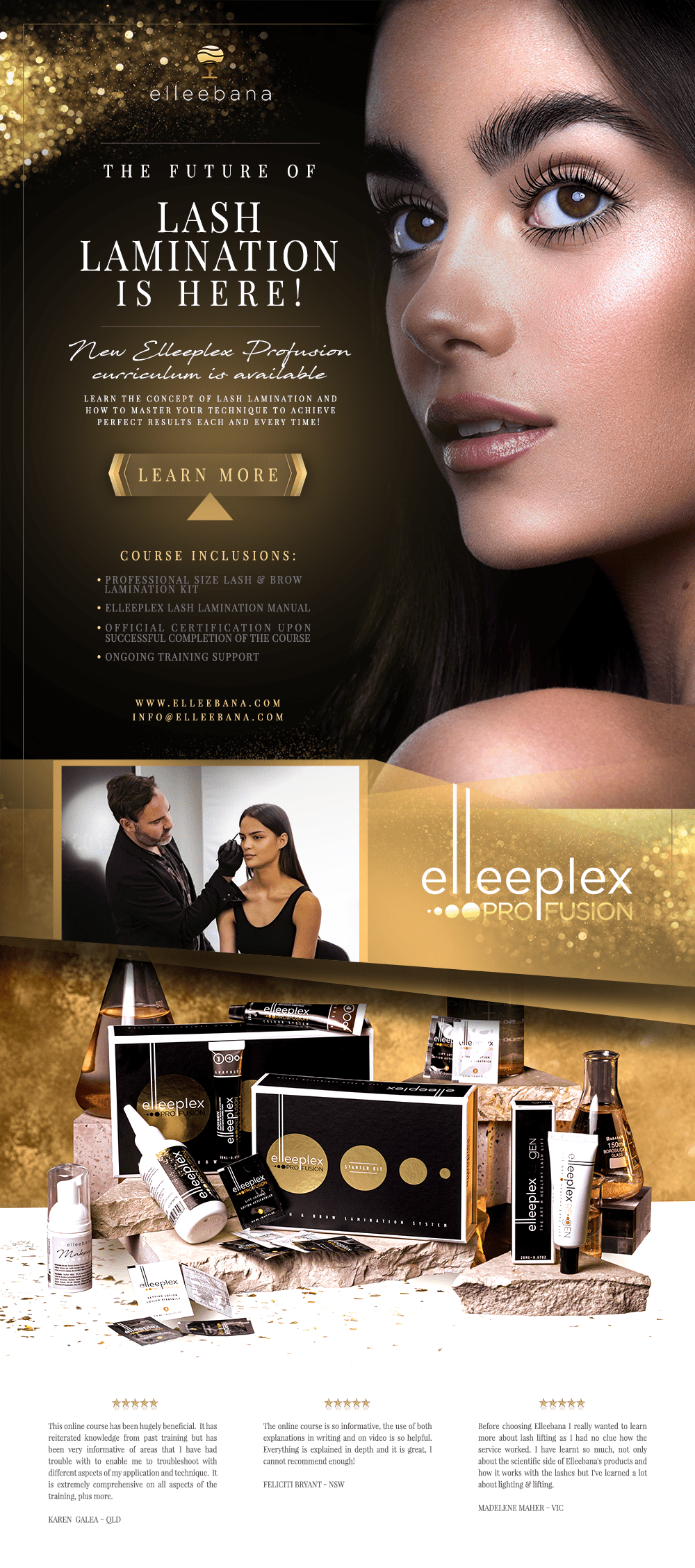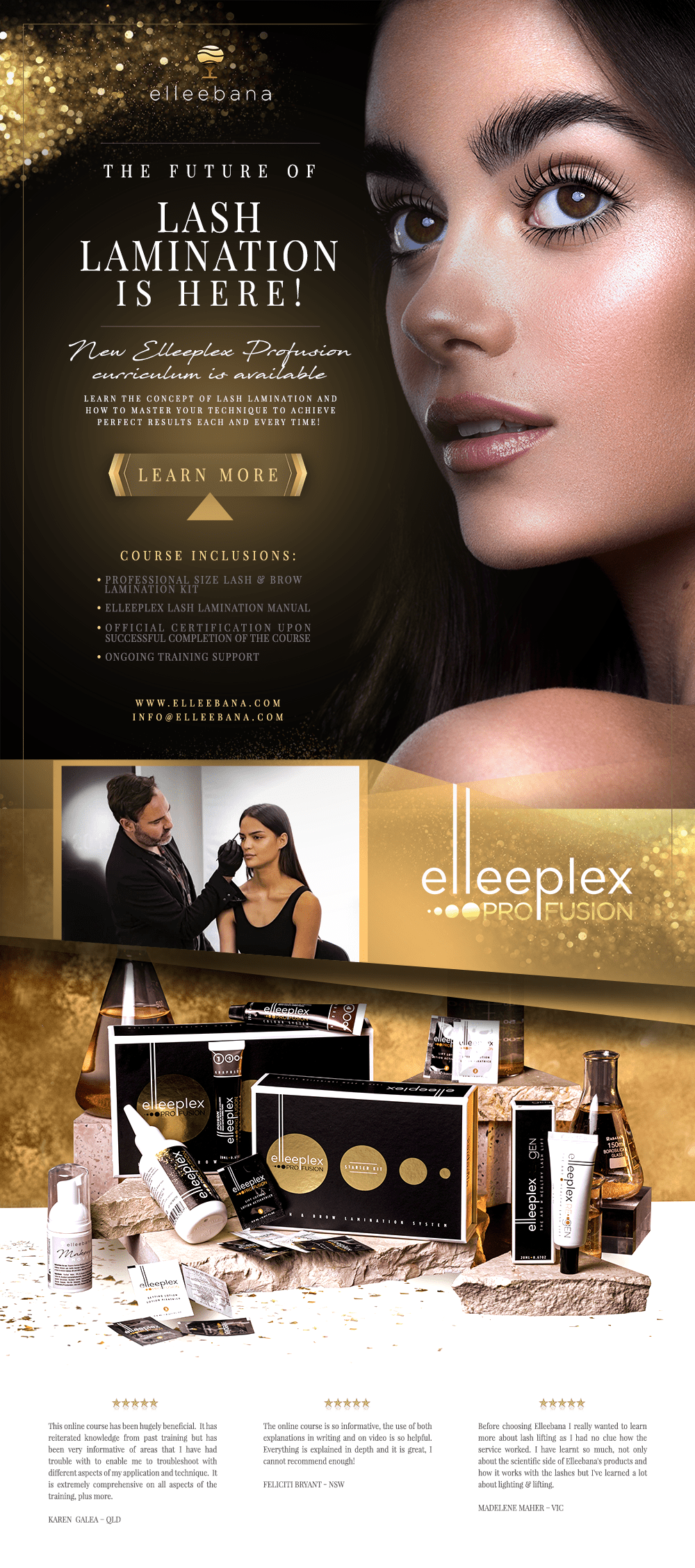 Elleeplex Profusion HANDS ON Lash Lamination Certification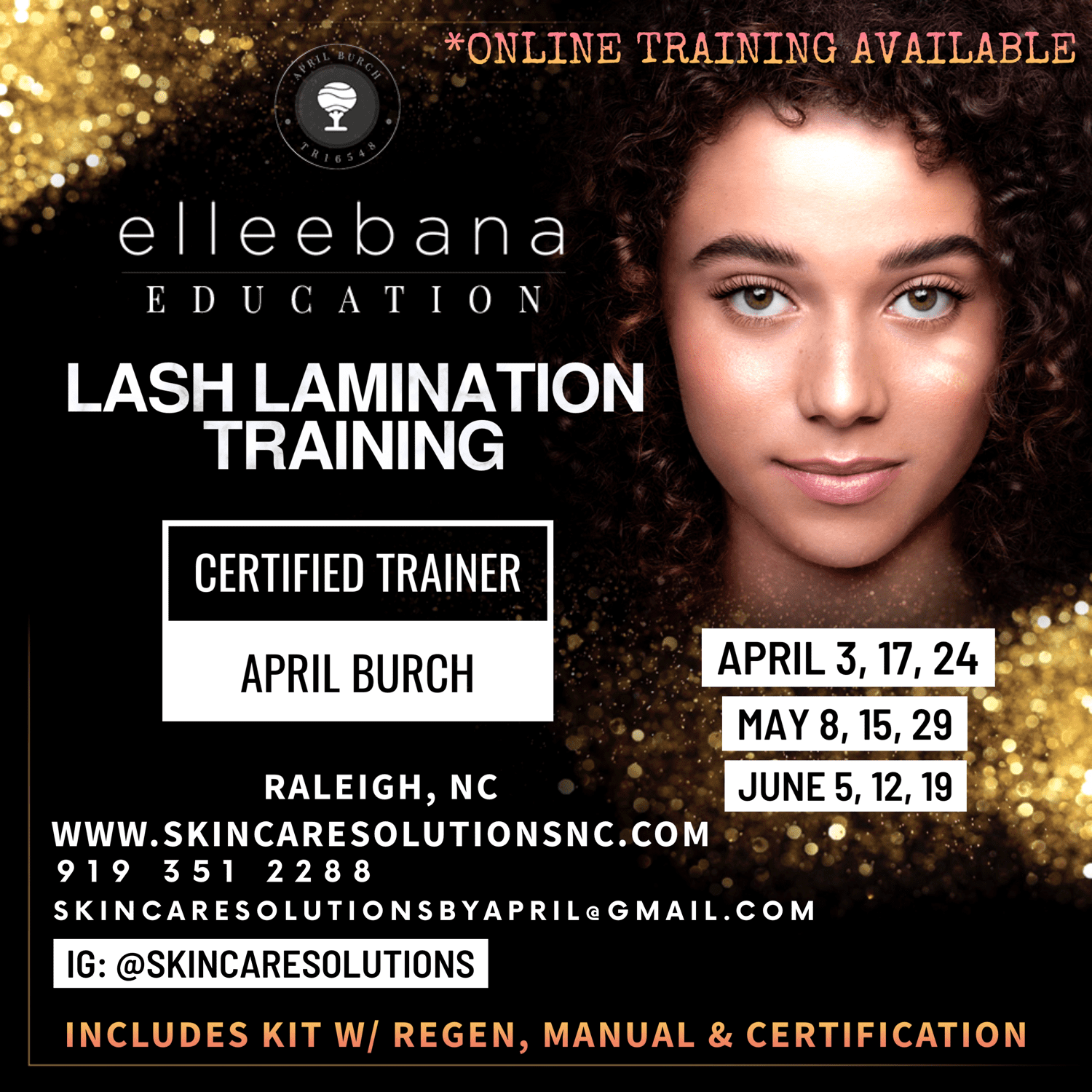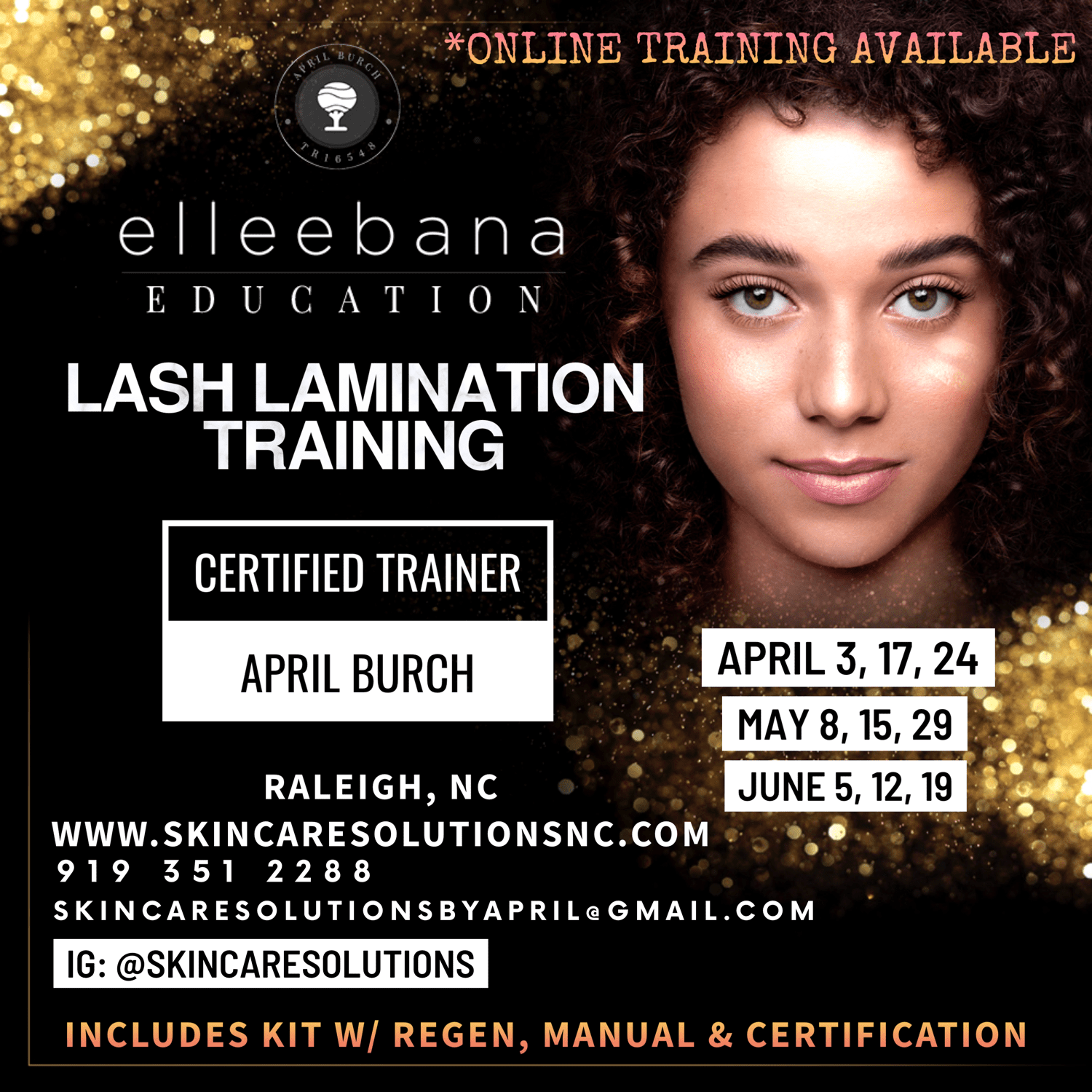 *Complete the Enrollment Form and Indemnity Form
Elleeplex Profusion Lash Lamination treatment by Elleebana is undeniably one of the industry's most talked about releases into the lash world for 2020 . The Lash Lamination service using the Elleeplex Profusion system is providing the same incredible results as an Elleebana Lash Lift but is a Thioglycolic Acid Free, Sodium Bromate Free, Vegan, and Cruelty free system that is gentle while remaining incredibly effective.
This course arms you with the detailed concept of lash lamination as well as the hidden tips to mastering your technique to achieve perfect results each and every time and comes to you after two years of clinical trials and development.
Course to include-
Elleeplex Pro Starter Kit (15 Lift & 15 setting sachets, combo pack of silicone rods, lash lifting adhesives, Elleebana make up remover 30ml, application brush and a Isolator tool and Elleeplex ReGen Next Gen)
Elleeplex Lash Lamination Manual
Elleebana Eye pads
Microbrushes
Elleeplex Advanced Aftercare
Certification (upon completion and approval of 5 case studies)
Name and salon info entered into the Elleebana stylist database
Theory (including trainer tips and tricks)
Marketing advice (social media tips, hashtags to use)
Photo tips and tricks (lighting, using ring light, angles)
Elleebana Indemnity/consent form
Live demonstration
Model practice time- 2 models
Resources for ordering product and supplies
Ongoing support
IMPORTANT
•Fill out the form
•MUST be a licensed cosmetologist or esthetician
Email a copy of your professional license to: skincaresolutionsbyapril@gmail.com
*PLEASE note you have 90 days from the day of your workshop to complete your case studies for certification. Fees are NON refundable, class date can be transferred to an alternative date to accommodate a conflict in scheduling.